Networking
For nearly two decades, Computer Support Plus has helped many local businesses with IT support services. From setting up an advanced network system to revamping existing networks to data protection against hackers, ransomware, and more — our IT support technicians have stepped up for our community. Computer Support Plus is here to help you and your business.
Setting Up Advanced Network Systems
As a business, you need a reliable network that can support all of your devices and data. That's why our team at Computer Support Plus offers advanced network system installation and support services. We'll work with you to understand your needs and then design and implement a network that's perfect for your business. If you already have a network in place, we can help you upgrade it to ensure that it's able to meet the demands of your growing business.
Hacker Protection
In today's world, it's more important than ever to have a strong security system in place to protect your data from hackers. At Computer Support Plus, we can help you design and implement a security system that will help keep your data safe. We'll also provide ongoing support and maintenance to ensure that your system stays up to date and effective.
Data Recovery
If your business has been the victim of a ransomware attack, our team can help you recover your data. We have the experience and knowledge necessary to decrypt files and get your business back up and running as quickly as possible.
To build a relationship with Computer Support Plus and protect your business, contact a representative today!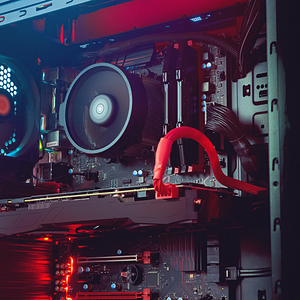 Your Support Technicians Since 2003
Since 2003, CSP has built relationships with many businesses in the local area! Setting up new businesses and re-vamping existing ones with the latest and most reliable hardware for their machines, the responsibility of setting up their advanced network systems, and maintaining their security. We have also dug many businesses out of tight situations due to hackers and ransomware threatening their ability to work, and recovered important irreplaceable data lost due to various reasons.
Many local businesses have their own IT support for specific software they use, and have a hard time communicating and resolving their issues. We have stepped in and made these transitions smooth!